I just wanted to share with you about my attorney brother in Christ, Jerald Finney. I haven't seen him in over 9 years. I found him on Facebook when he has commented through another friend's post and got in touch with him. Funny thing, he said he doesn't remember me except for my grandparents. It wasn't until the beginning of this month, when I walked up to him, he'd finally remembered me! That was the day that he and Matt decided to meet up to discuss legal stuff in how to run a church correctly. Only in person. Heh. But hey, at least he'd remembered, right? Anyway, I greeted him with a hug. I wish I had the time to catch up and talk with him but I couldn't stay because I had to watch my kids in the van so that he and Matt can meet. Matt doesn't know him but I've introduced them to each other via email.
It was a good hour and a half that they've talked. I was playing with the kids in the van. Actually, they were asleep for a good hour. So for 30 minutes we just played while we wait.
I never knew that Bro. Finney wrote books. I only knew one thing about him... that he is a lawyer. It's pretty cool that the Lord allowed me to meet many people in my life and they all have different work ethics. What I love the most is that he is a Christian.
After they were done meeting, Bro. Finney gave Matt four of his books. You can find out more about him at his website: click
http://jeraldfinney.wordpress.com/
Below: I found this picture of him on his website. I forgot to take one of myself. I have to admit, he's tall.. taller than Matt too. So Bro. Finney, if you ever come across this post and see these pictures, let's just say...I'm promoting you! :)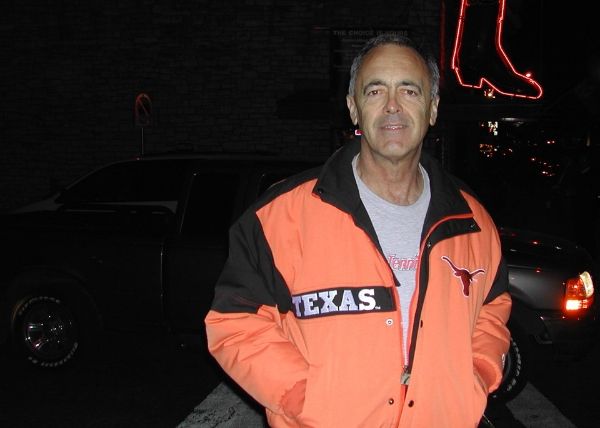 These are several of his books that he's written: